Yum Yum
Nothing compares to YUM YUM's delicious taste.
Whether you like it smooth and creamy or extra crunchy, we've got the perfect match for your taste buds! Kids love the nutty taste and with our kid-friendly packaging, you won't have to worry about jars breaking when they make themselves a sandwich.
YUM YUM Tastes great on bread, baked into peanut butter cookies or drop a dollop in your smoothies or porridge for some extra flavour.
"Tastes so good,
its YUM YUM".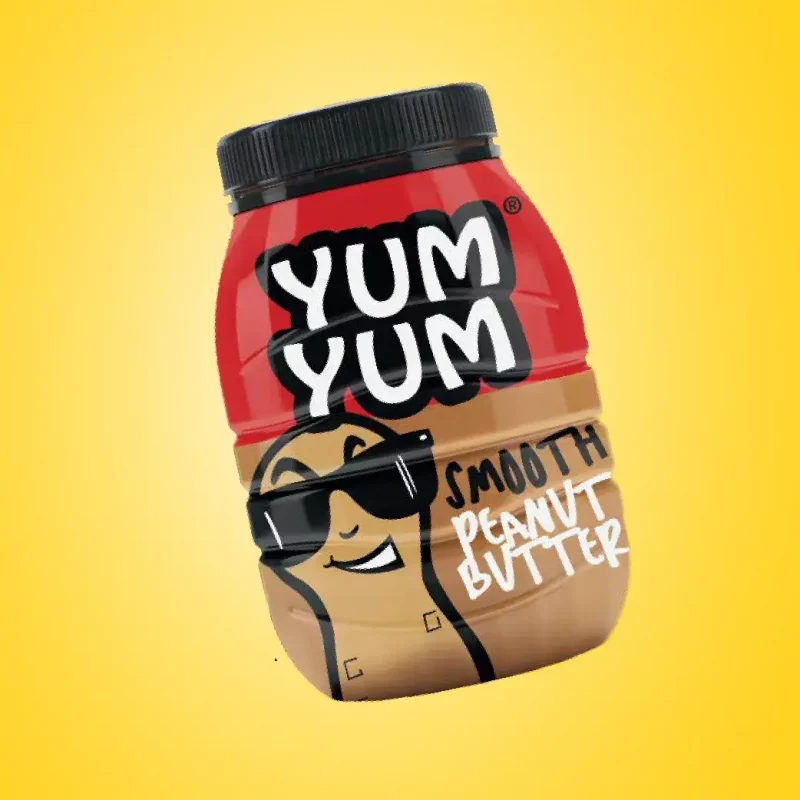 Brand Facts
Child friendly packaging, doesn't break when dropped
Tasty and nutritious and perfect for the whole family