YOUR FUTURE STARTS HERE!
Our Management Trainee Programme offers exceptional development opportunities to self-motivated, talented individuals that enables them to achieve their career ambitions! Through a fast-paced, accelerated learning environment, Management Trainees are empowered with the development, experience and mentorship needed to take them to leadership levels within RCL FOODS.
Our aggressive fast track development programme forms an integral part of building our future RCL FOODS leadership pipeline, by preparing graduates to take on leadership roles within 4 to 5 years.
What's in it for you?
Meaningful work experience that forms the foundation of your career.
Coached by senior leaders to gain insights into a strategic thinking and career advice.
Planned rotations to ensure you obtain the right blend of experience to get you ready for that leadership role.
Structured development plans that keeps you clear on what skills and competencies you need to develop throughout your journey as a Management Trainee.
P.S. A CAREER, not just a job!
Depending on business needs, Management Trainee opportunities are offered across our business in a variety of locations, exposing individuals to the diverse world of a leading fast-moving consumer goods company.
RCL FOODS has a culture built on openness and transparency which gives Management Trainees the opportunity to discover their purpose and unlock their potential by understanding their strengths and building their talents. We need Management Trainees who will be More Brave, More Curious and More Open while having More Fun!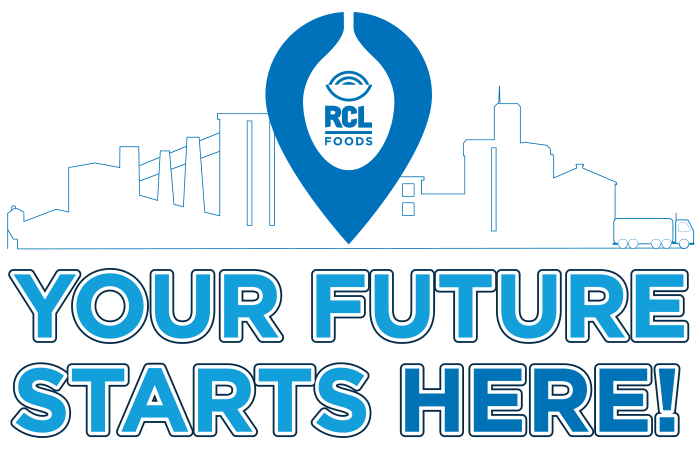 DISCOVER OUR OPPORTUNITIES HERE!
APPLICATIONS CLOSE: 12 August 2022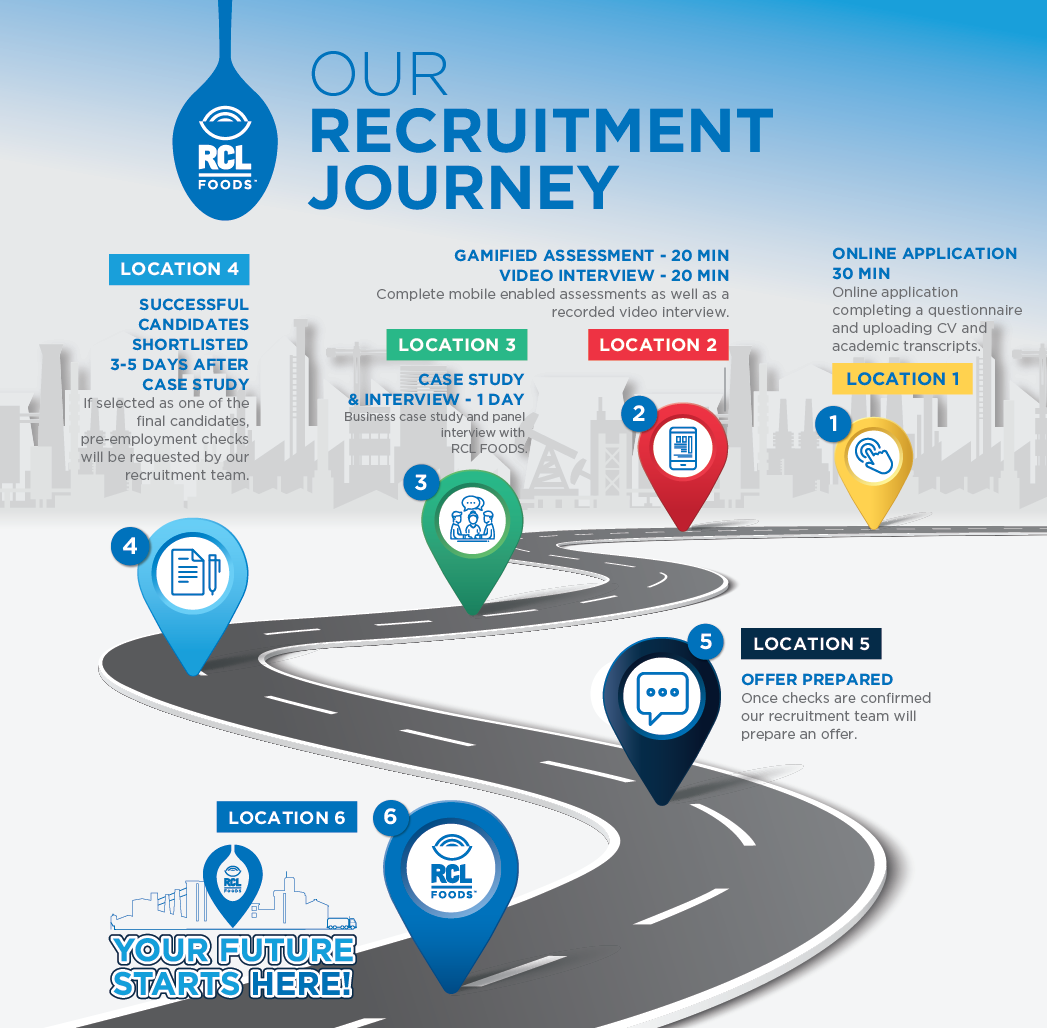 DISCOVER OTHERS ON THE JOURNEY WITH YOU
0 1705 Country wide applicants
A day in the life of our Management Trainees
RCL FOODS Management Trainee Waseem's Story
RCL FOODS Management Trainee Thabo's Story
RCL FOODS Management Trainee Danisa's Story
MORE IMPACT
For the greatest impact, you need to face the brutal facts and clear the biggest hurdles.
MORE BRAVE
Have the courage to do the right thing. Make bold decisions. Learn from your mistakes.
MORE OPEN
Be generous with knowledge, value the view of others, regardless of who they are.
MORE SPEED
Speed and simplicity go hand in hand-so be clear, stay lean, go fast!
MORE YOU
Be yourself. Be authentic. Be more you!
PS. MORE FUN
…because it's contagious.
Because anything less won't achieve MORE.
Discover More Info
MANAGEMENT TRAINEE Brochure
Sustainable Business Brochure
Our Wins
1
Top Employer: We have been certified as a Top Employer by the Top Employer Institute for 2020.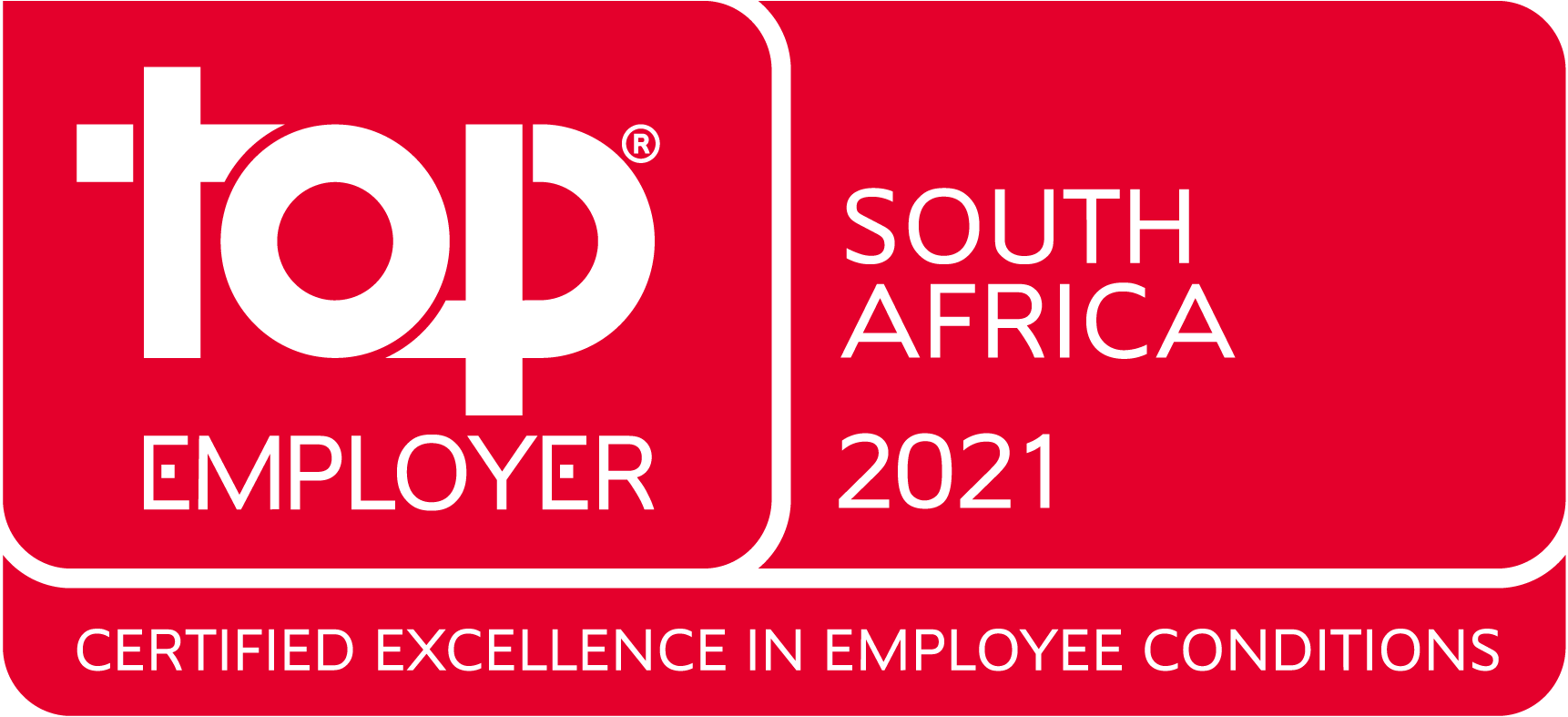 2
RCL FOODS is one of the first companies to receive recognition for participating in the Youth Employment Service (Y.E.S.) Programme
3
LinkedIn: We have been recognized as the Best Talent Acquisition team for South Africa in the above 500 employees' category at the 2018 & 2019 South African LinkedIn Talent Awards.
4
SAGEA: We have won silver for the best Digital Campaign at the 2019 South African Graduate Employee Association awards evening.
5
SAGEA: We have won silver for the best Integrated Campaign (up to 20 graduates) at the 2019 South African Graduate Employee Association awards evening.
6
SAGEA: We have won Gold for Best Integrated Campaign 2021, less than 15 graduates at the South African Graduate Employee Association awards evening.
RECRUITMENT FRAUD WARNING
Criminal syndicates claiming to be RCL FOODS are fraudulently attempting to apply for credit, invite tender applications and 'recruit' on our behalf (for a fee). Please be aware that we will never contact a supplier or prospective supplier via SMS or social media to invite them to tender, nor would RCL FOODS- or organisations acting on our behalf –ask for payment at any stage in the recruitment process.
Please report any suspicious activity to the SAPS and call our Tip-offs Anonymous hotline on 0800 00 3224