RCL FOODS is one of South Africa's leading food manufacturers, producing a broad basket of branded and private label food products in multiple categories, from household staples to value-added and speciality offerings.
We have a powerful Purpose and Vision which act as our compass, providing direction to all we do in our Value-Added Business.
Our Purpose
WE GROW WHAT MATTERS.
We are a deeply rooted South African business and we believe our country will thrive when we collectively grow what matters.
That's why as RCL FOODS, we strive to serve peoples' needs; responsibly create opportunities for employment, belonging and growth; and do MORE to strengthen communities and the environment. Our purpose is anchored in a culture of empowerment and accountability, with uncompromising integrity at its heart.
We believe in seeing and doing things differently to inspire collective actions that grow into waves of meaningful change. Because we want to make an impact. One that matters.
With each of us doing that little MORE, together We Grow What Matters.
WE
WE: Together we are powerful
GROW
GROW: We are active agents of change in South Africa. We actively grow what we know matters to our people, our communities and our country.
What Matters
WHAT MATTERS: People, Brands & Products that nurture people & planet, Sustainable practices, Livelihoods and stronger communities
Our Vision
A purpose led business that delivers value for all and that creates the fuel to fund enduring positive impact.
Our Values in action
We Grow What Matters together through our people and our unique culture, OUR WAY.
An inclusive and high-performance culture with uncompromising integrity at its heart that is built on empowerment – where people are trusted and encouraged to take ownership, and accountability – where we work together and accept responsibility for our actions.
At the heart of OUR WAY are our core values which we strive to put into action as we live our Purpose and Vision.
Purpose Impact Model
We want to make an impact. One that matters. That's why our Purpose lies at the heart of who we are and what we do.
We believe that real impact starts with creating opportunities for employment, belonging and growth for our people. Through them we build brands and products that matter, we grow stronger communities and livelihoods, and we operate sustainably … so that we make positive difference in our country and world.
The keys to this growth and impact lie in our Strategy (our What), supported by our Values (our How).
The Purpose Impact model below captures the way we aim to Grow What Matters, together.
Purpose Impact Model
OUR PURPOSE IS OUR NORTH STAR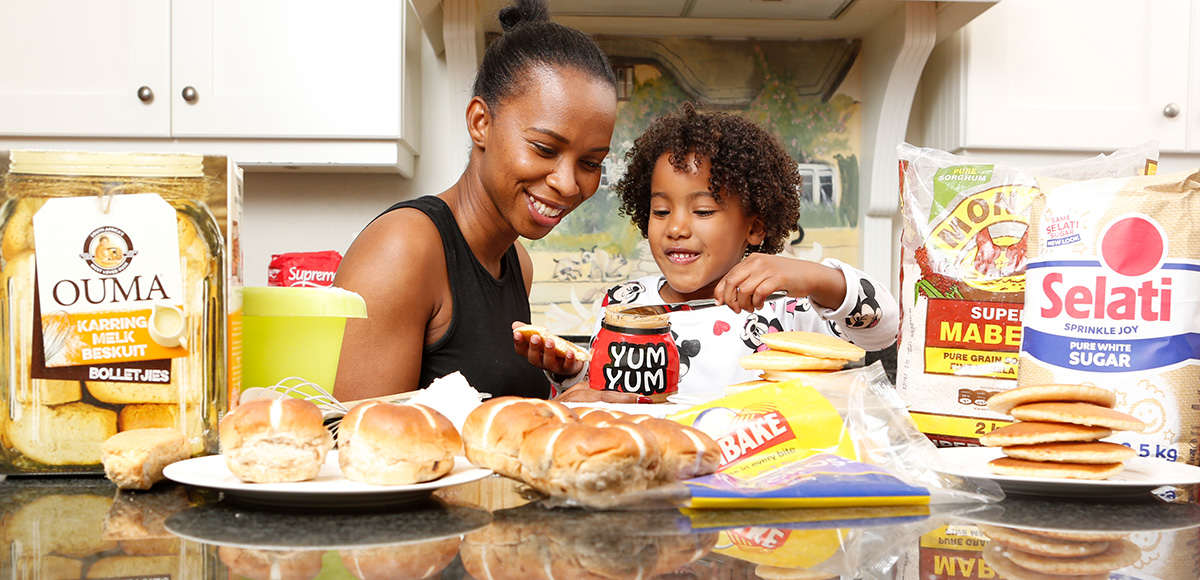 Our TimeLine
1891
A small family-owned flour mill, Rutowitz, situated in Pretoria was established.
1916
Our first animal feed mill was built. Today we are recognised as one of the leading manufacturers of animal feeds.
1960
Rainbow Chicken started its operation on a humble farm in Hammarsdale, with its first processing plant being commissioned soon after.
1965
Our sugar mill operation in Malelane began cultivating and processing sugar cane. Today we are one of the biggest sugar producers in South Africa.
1989
Rainbow lists on the JSE.
2004
Vector was acquired with the strategic intent of controlling and optimising the outbound supply chain.
2013
Foodcorp, one of South Africa's largest food producers, was acquired.

Our company name changed from Rainbow Chicken Limited to RCL FOODS Limited.
2014
The leading sugar producer, TSB Sugar was acquired.

A 49% share of Senn Foods Logistics, a Botswana-based logistics company, was acquired.

A new BEE transaction was implemented.
2016
A 33.5% stake in Ugandan poultry producer, HMH Rainbow Limited was acquired.
2018
A 50.0% stake in Matzonox, a waste-to-value operation, was acquired.
2019
Driehoek Voere, a producer of game, ruminant and horse feeds, was acquired post year-end.

A 45% stake in L&A Logistics Limited, a distribution operation based in Zambia was acquired.


2020
A minority shareholding in LIVEKINDLY Collective was acquired.
Vector Logistics acquired certain key assets of Imperial Logistics South Africa Group
Proprietary Limited's cold chain business (ICL)
2023
Vector Logistics sold in August 2023, which includes its stake in Senn Foods Logistics and L&A Logistics.

Our stake in HMH Rainbow Limited in Uganda was sold.