Feline Cuisine
WHY CHOOSE FELINE CUISINE®?
FELINE CUISINE® has been scientifically formulated by our resident veterinarian & animal nutritionist to provide overall well-being benefits and extreme taste enjoyment.
FELINE CUISINE® provides all the key wellness benefits which include: immune-boosting vitamins and minerals as well as Omega oils and fatty acids for joint function. Don't compromise on the health and happiness of your cat; feed them FELINE CUISINE®.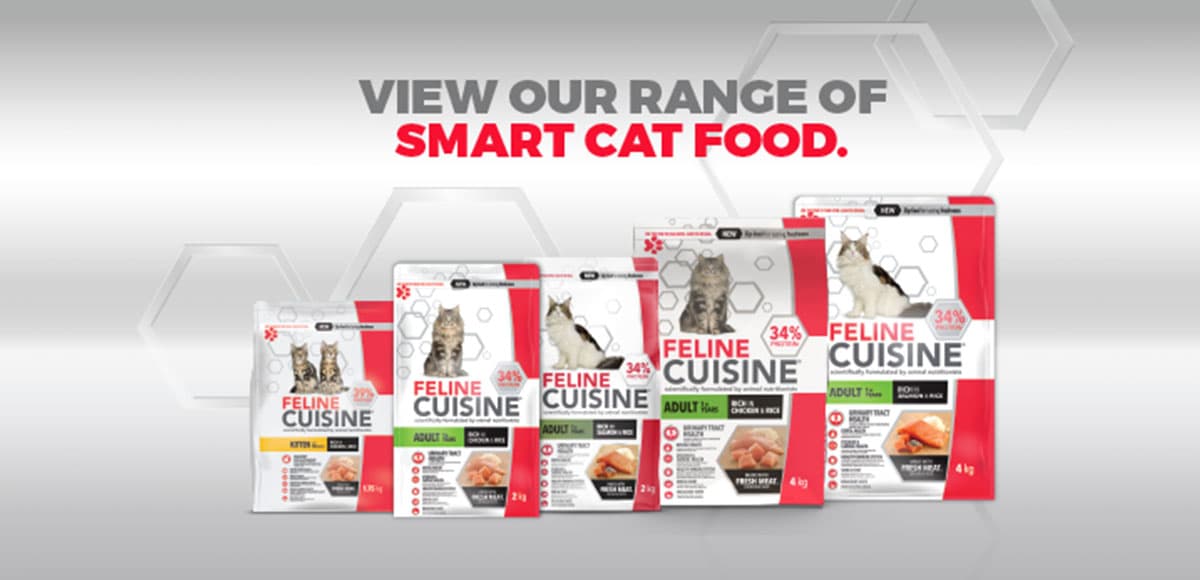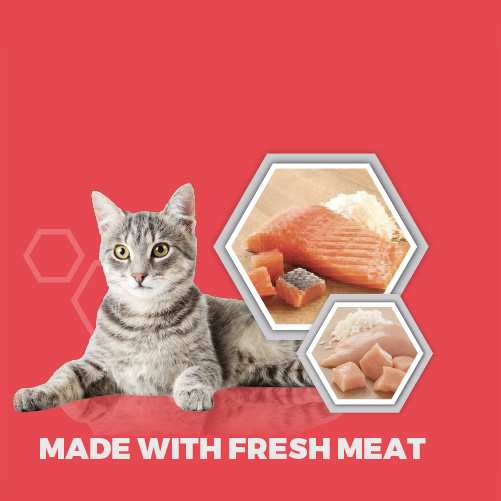 Brand Facts
The addition of Fresh Meat delivers veterinary level protein of 34%
Feline Cuisine kibble is vacuum coated for Superior Palatability
It contains all the necessary Omega Fatty Acids, Vitamins necessary for your cat's well being