Sunbake
SUNBAKE was launched in 1990 and was part of Foodcorp which was the third largest food producer in South Africa. In 2013 Rainbow Chicken Limited changed its company name to RCL Foods and also acquired Foodcorp.
RCL Foods is a leading African food producer operating across South Africa, Swaziland, Namibia, Botswana, Uganda and Zambia. RCL Foods manufactures a wide range of branded and private label food products which is distributed through its own route-to-market supply chain specialist, Vector.
SUNBAKE is a regional player supplying bread and buns & rolls to formal and informal markets.
SUNBAKE has grown to become one of the largest bakeries in South Africa. Our range of bread and buns & rolls contain only the highest quality ingredients to provide South African families with a choice of great tasting products.
SUNBAKE products are available at all major retail outlets in Gauteng, Limpopo, Mpumalanga, North West and parts of KZN and Free State. We have a large fleet of trucks servicing our wide and extensive range of customers to ensure they receive fresh, quality products daily.
SUNBAKE has a strong heritage in uplifting the South African communities we operate in. We are involved in several CSI initiatives to make a difference in the lives of our loyal consumers.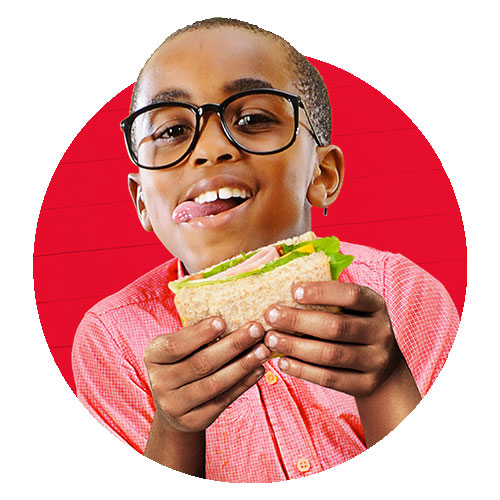 Brand Facts
Some of South Africa's largest bakery groups
Low in saturated fat
Trans fat and cholesterol free