Classic Victoria Sponge Cake
30 Minutes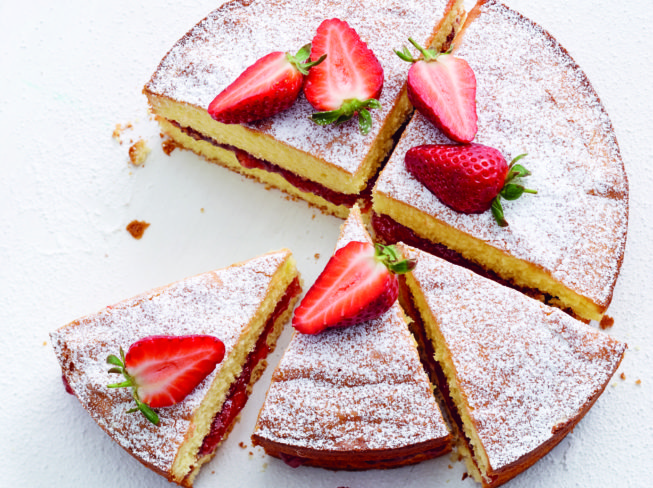 Ingredients
225 g / 1¾ cups Supreme Cake Wheat Flour
225 g Soft butter
225 g / 1 cup Selati Castor Sugar
4 Large eggs
5 ml / 1 teaspoon Vanilla essence
30 ml Milk
Good strawberry jam
---
Cooking Instructions
Pre-heat oven to 180°C and grease a 20 cm spring form tin.
With a hand mixer, cream butter and Selati sugar together until light and fluffy. Add the vanilla essence.
Add eggs one at a time, mixing one spoon of Supreme flour in after each egg. Add milk. Fold in remaining flour slowly.
Pour into greased tin and bake for ± 25 minutes, or until golden brown and a skewer comes out clean.
Turn out on to a cooling rack. When cold, slice in half widthways.
Spread generously with strawberry jam and sandwich together.
Dust with Selati icing sugar or castor sugar and serve.
---