Potato Cake With Smashed Avo And Crispy Bacon Bits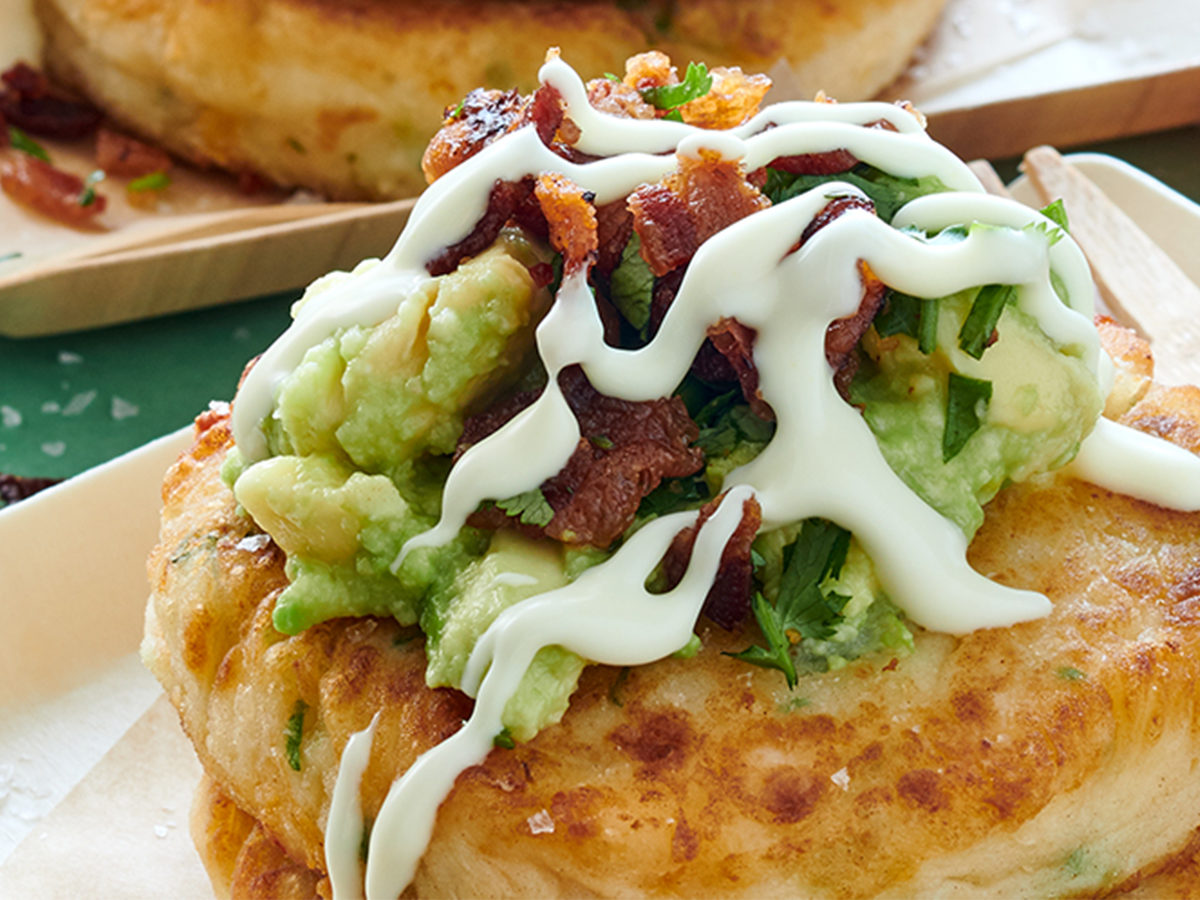 Ingredients
For the potato cakes:
600g potatoes, peeled and roughly chopped
1 egg, beaten
2 tbsp Nola Original Mayonnaise
100g cheddar, grated
3 spring onions, finely chopped
2 tbsp parsley, chopped
Salt and pepper to season
2 tbsp flour (and extra for the surface)
Oil for frying
For the topping:
1 avocado, mashed
1 tsp lemon juice
Coriander, chopped
Salt and pepper
Bacon, fried until crispy
---
Cooking Instructions
Boil the potatoes in a saucepan of salted water until tender.
Drain in a colander removing excess water.
Place the potatoes in a bowl and mash them until there are no lumps.
Then stir in the egg, Nola Original Mayonnaise, cheese, onions and parsley, season with salt and pepper and mix in thoroughly.
Roll into medium sized balls.
Using the palm of your hands, lightly flatten the balls into cakes, on a floured surface.
Tip the flour onto a plate and lightly coat the cakes with it.
Heat oil in a large frying pan over medium heat.
Fry the cakes for 5 minutes on both sides until golden brown.
Serve topped with avocado and crispy bacon (optional).
---