Pickled Beef With Mayo Flat Bread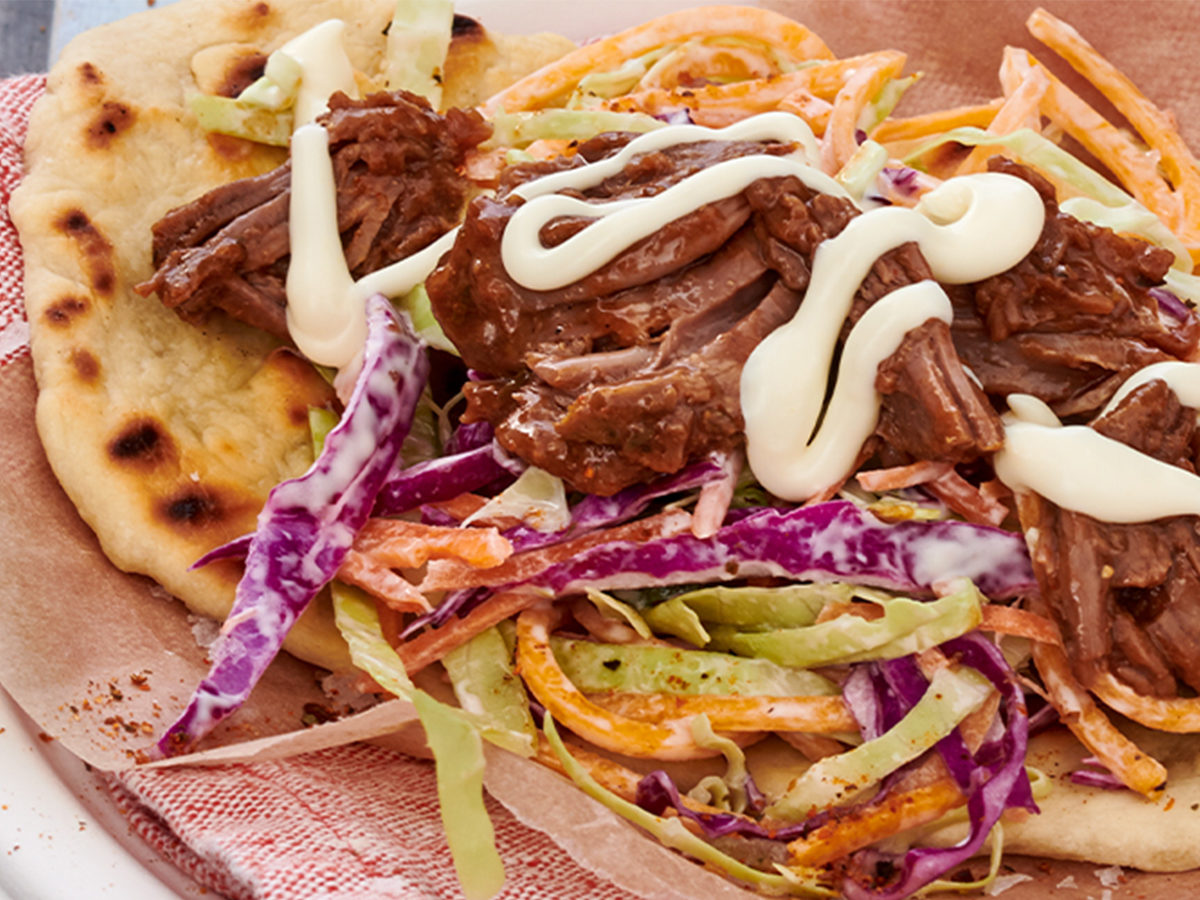 Ingredients
For the pickled beef:
1kg beef
1 litre water
1 onion, roughly chopped
For the flatbreads: (makes 12 flatbreads)
500g plain Supreme flour
1/2 tsp salt
50g Nola Original Mayonnaise
185ml milk
Oil for cooking
For the slaw:
250g red cabbage
250g green cabbage
1 carrot, grated
250g butternut spaghetti
2 celery sticks
250g Nola Original Mayonnaise
---
Cooking Instructions
For the pickled beef:
Place pickled beef in a pot with 1 litre water and 1 onion roughly chopped.
Bring to a slow boil for 60 minutes.
Remove from pot and allow to cool before pulling.
For the flatbreads:
Combine Nola Original Mayonnaise and milk together and heat through, do not boil.
In a separate bowl sift together the salt and Supreme flour, then add the milk.
Knead together until the dough is soft and elastic, if too sticky add extra flour.
Wrap in cling wrap and rest in room temperature for 30 minutes.
Dust a clean surface with flour.
Cut dough into small balls and roll these into flat round discs on the floured surface.
Heat oil in a non-stick pan and cook flatbreads for 1 minute each side, until cooked on each side.
Stack the cooked breads and keep wrapped until ready to serve.
For the slaw:
Mix all the slaw ingredients together and season with salt and pepper.
To serve:
Place slaw onto flatbread, top with pulled beef.
Drizzle Nola Original Mayonnaise on top, close wrap and serve.
---