Lebone's Crispy Chicken Burger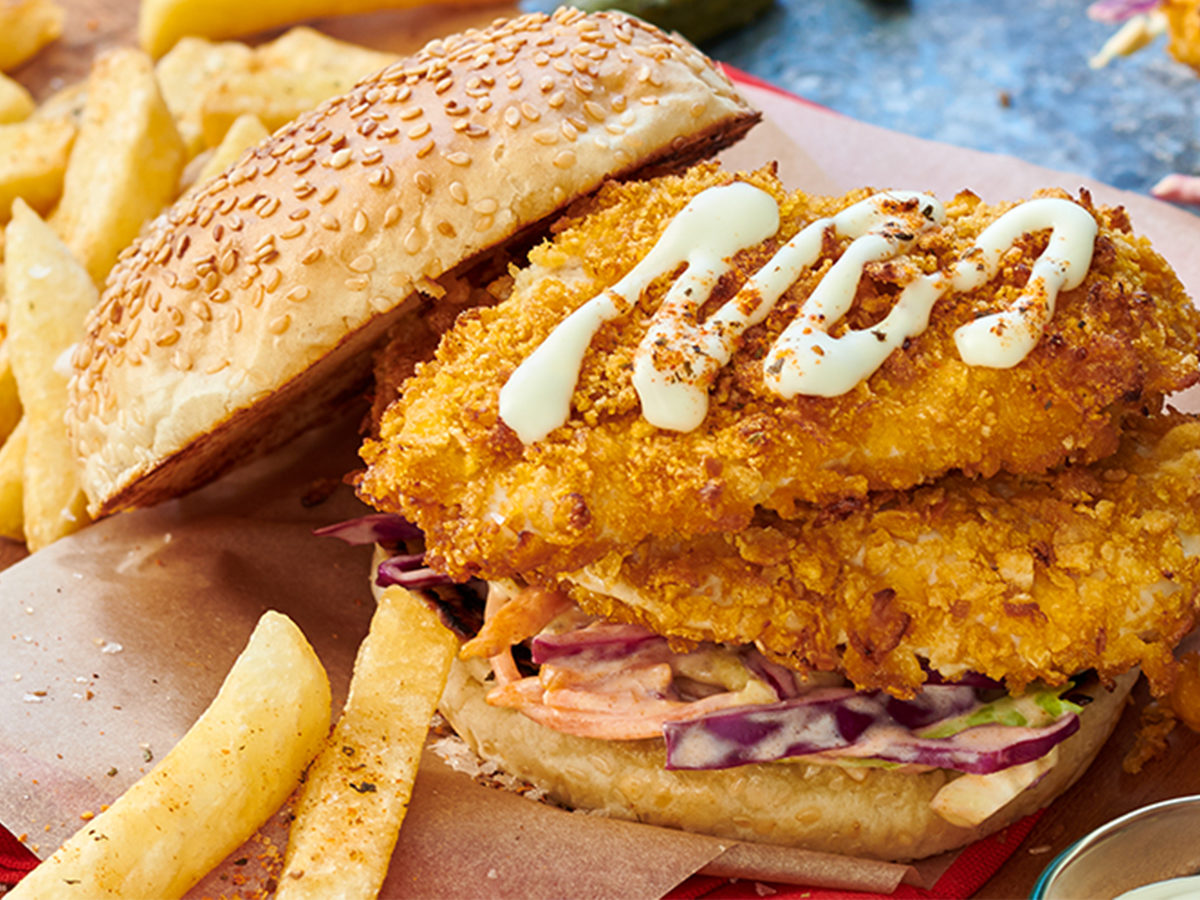 Ingredients
For the burgers:
4 Rainbow chicken breasts
125ml Supreme flour
125ml Nola Original Mayonnaise
2 cups (500ml) crushed cornflakes
1 packet of oven roasted chips or wedges
4 sesame buns
For the slaw:
250ml shredded red and green cabbage
125ml shredded carrots
125ml Nola Original Mayonnaise
2 tbsp (30ml) chakalaka relish
---
Cooking Instructions
Preheat the oven to 180ºC.
To make the burgers, place the Rainbow chicken breasts between 2 pieces of baking paper and beat with a rolling pin to flatten.
Dust with the Supreme flour, cover with the Nola Original Mayonnaise and dip into the crushed cornflakes to coat.
Place the burgers on a lined baking tray and bake together with the oven chips for 20 minutes or until cooked through and crispy.
To make the slaw:
Place the cabbage, and carrots in a large bowl. Mix the Nola Original Mayonnaise and chakalaka together and toss through the slaw.
Toast the buns and pile on the slaw and crispy chicken breasts.
Serve with chips and extra Nola Original Mayonnaise.
---