Black Forest Gateau
1 Hour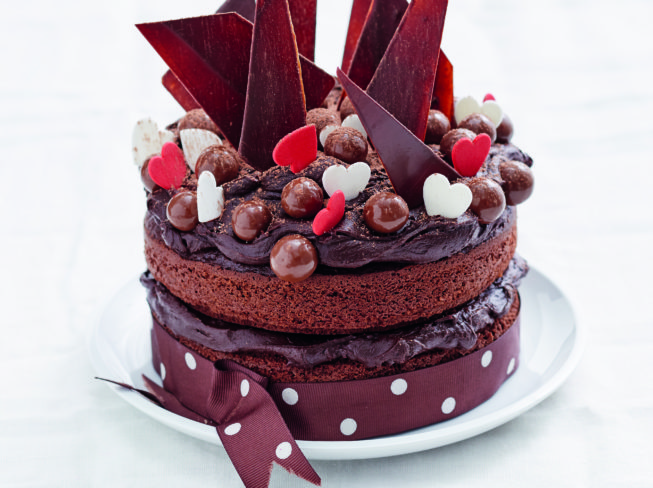 Ingredients
For the cake:
240 g Unsalted butter, at room temperature
240 g Selati Castor sugar
4 Eggs
1 teaspoon Vanilla extract
1 tablespoon Cherry jam
150 g / 1 cup Supreme Cake Wheat Flour
2 teaspoons Supreme Baking powder
85 g Cocoa powder
1 pinch Ground nutmeg
100 g Plain chocolate, melted
For the filling:
2 tins Black cherries in syrup
200 g Cherry jam
3 tablespoons Kirsch liqueur
250 ml Double cream
For the ganache:
100 ml Double cream
100 g Plain chocolate
1 tablespoon Golden syrup
---
Cooking Instructions
Pre-heat oven to 180°C and grease, then line, 3 x 20cm spring form cake tins with baking paper.
For the cake:
In a mixing bowl, cream butter and Selati sugar until pale and fluffy.
Gradually beat in eggs 1 at a time until mixture is creamy.
Mix in vanilla extract and cherry jam.
Sieve Supreme flour, baking powder, cocoa powder and nutmeg and mix well.
Stir well, adding melted chocolate.
Spoon mixture into prepared tins and smooth the top.
Bake cake in the pre-heated oven for 30 – 40 minutes or until a skewer inserted into the centre comes out clean.
Remove from the oven and allow to cool fully.
For the filling:
Drain tinned cherries, reserving 3 tablespoons of the syrup.
Combine syrup, cherries, jam and Kirsch in a saucepan over a low heat and stir until thickened.
Remove from the heat and set aside.
In a large mixing bowl, whisk cream until thick and creamy. Set aside.
For the ganache:
Pour cream into a saucepan over a high heat and bring almost to the boil.
Remove immediately, then stir in chocolate and golden syrup to melt.
To assemble the gateau:
Place the first layer of cake onto a serving plate and spread half the whipped cream over it, followed by half the cherry mixture.
Place a second cake layer carefully on top, then repeat with the cream cherry layer.
Place the final layer on top and spread with the chocolate ganache. Decorate with fresh cherries and serve.
---