Food Partners
WHO ARE WE?
Food partners are dedicated people in the business that serve a multitude of food service businesses in different channels from restaurants, caterers, hotels and delis to forecourts and bakeries.
We offer an extensive range of cooking and baking product solutions including pies, creams, spreads, and plant-based.​
WHAT MAKES US DIFFERENT?​
We have dedicated marketing, culinary, customer and operational people to offer end-to-end support and deliver growth for our food service customers.​
We have invested in resource to add value to our ingredients and drive continuous improvement through training and evaluation.​
We pride ourselves on our unique insight and understanding of our customer's processes, brands and consumers.​
We offer an extensive range of consistent quality cooking, catering and baking solutions produced in world class facilities including pies, mayonnaise, sugar, flour, peanut butter, rusks, fat spreads and dairy cream alternatives.​
We believe in doing more and partnering with our customers to help them grow their businesses.​
We want to uplift our industry and are involved in numerous initiatives to do more for our youth and hospitality entrepreneurs.​
We love food and are inspired to create food brands and solutions that matter.​
Young Chefs and Bakers​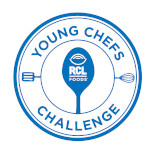 In partnership with the South African Chefs & Bakers Associations, we are proud to host the RCL FOODS Young Chefs and Young Bakers Challenges. Providing an opportunity to compete fulfils a significant need in the industry and the chef and culinary training community eagerly anticipate the competitions. "By providing a platform for both young chefs and bakers to showcase their talent, we are creating a positive, sustainable impact and are helping to foster cooking and baking expertise in our industry", says our Head Chef Brad Kavanagh.
Siyabhaka Academy​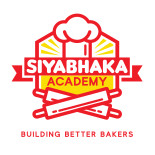 The Siyabhaka Academy aims at making a difference in the lives of South Africans entering the baking industry. With state-of-the-art facilities, the academy offers an 18-month program from which learners gain the technical abilities to succeed as a professional baker. The program is split between theory and practical in-bakery training and provides learners with on-going, one on one guidance and support from trained mentors. Upon completion, these learners become qualified skilled bakers ready to enter the job market.
Click here to find out more.​
Sekela Hospitality Program​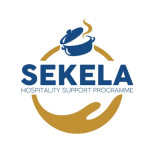 The Sekela Hospitality Program is an initiative designed to support small businesses in the South African hospitality industry. It aims to provide meaningful and holistic, ongoing support to qualifying independent hospitality outlets from financial stimulus to business and back of house coaching.​
Click here to find out more.​
OUR CATALOGUE
OUR BRANDS
HOW CAN WE PARTNER WITH YOU?
STAY CONNECTED