Tasneem's Creamy Potato Salad
Serves: 4
To serve: Sprinkle on paprika and dried chilli flakes and garnish with fresh mixed herbs.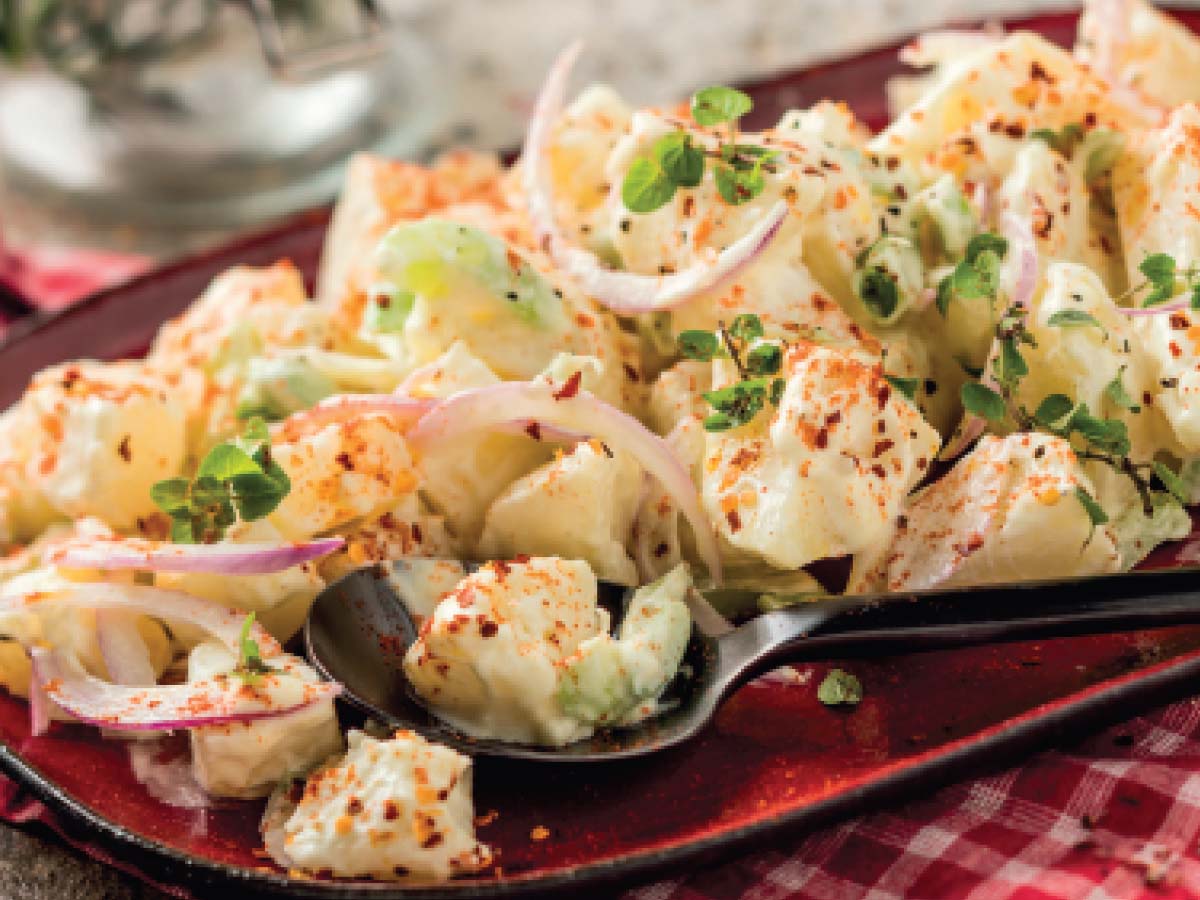 Ingredients
1kg potatoes, peeled
Salt
2 stalks celery, finely chopped
1⁄2 red onion, finely sliced
FOR THE DRESSING:
1 cup Nola Original Mayonnaise
2 Tbsp. apple cider vinegar
1 Tbsp. Selati sugar
2 tsp mustard
1⁄2 tsp garlic powder
Salt and pepper to taste
Garnish: Paprika and crushed
Chilli flakes to sprinkle
Fresh mixed herbs
---
Cooking Instructions
Boil potatoes until tender.
Drain and cool to room temperature.
Once cooled, cut into cubes and place into a large bowl.
Add chopped celery and sliced onion.
FOR THE DRESSING:
Whisk together all the dressing ingredients and season to taste.
Pour the dressing over the cubed potatoes and gently stir until all cubes are well coated.
---