Sindi's Roasted Potato And Egg Salad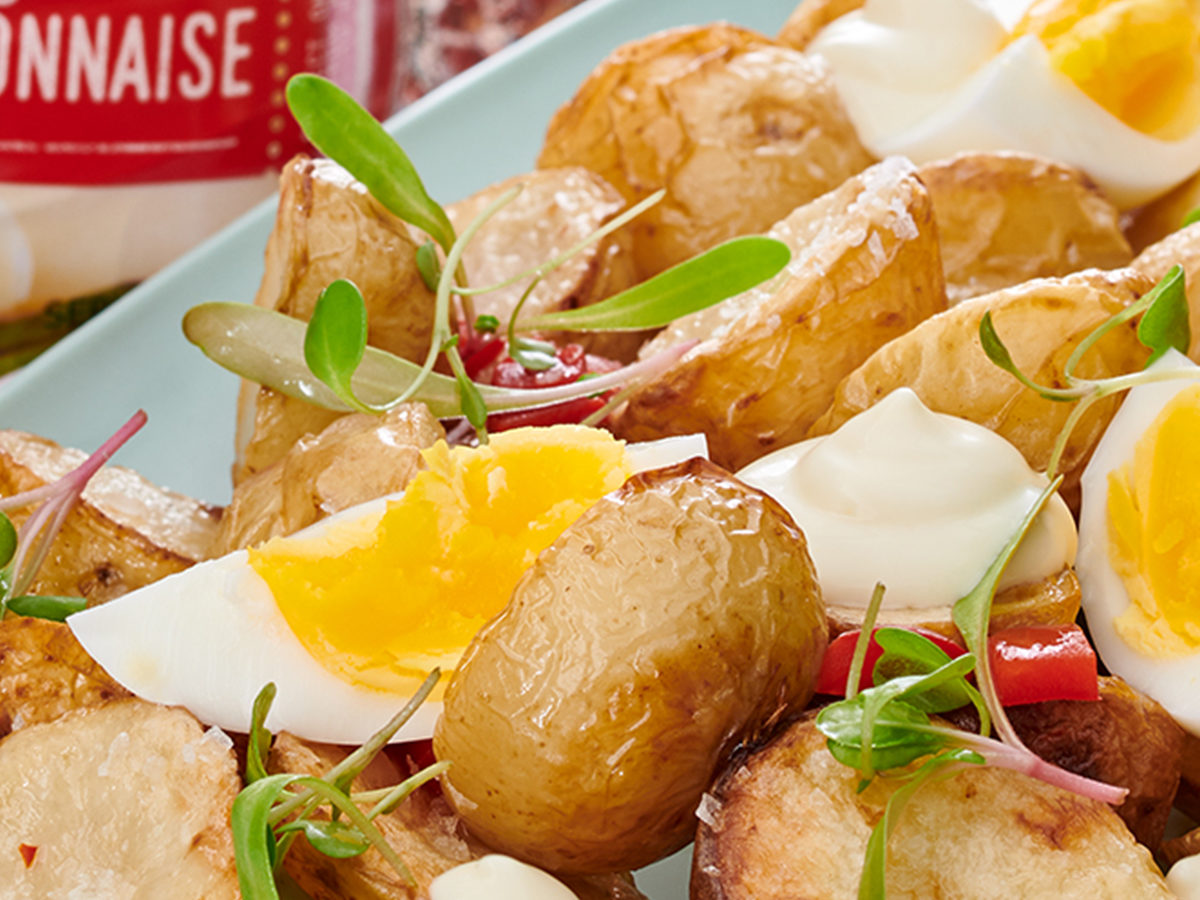 Ingredients
700g baby potatoes, halved
3 tbsp (45ml) sunflower oil
Salt and pepper to taste
2 eggs
1 red pepper, diced into cubes
1/2 cup (125ml) Nola Original Mayonnaise
Red micro herbs, to garnish
---
Cooking Instructions
Toss the halved baby potatoes and sunflower oil together on a baking tray and season with salt and pepper.
Place in an oven preheated to 200degrees C for 20 minutes, or until golden brown.
Place the eggs in cold water, in a small pot over medium heat.
Bring to the boil, and cook for a further 4 minutes.
Remove from the water and place in cold, ice water to cool.
Peel and halve (the yolks should be soft, but not runny).
Toss the baby potatoes, red pepper and Nola Original Mayonnaise together and season with salt and pepper.
Add the halved eggs and garnish with red micro herbs.
---