Ruth's Beetroot And Apple Salad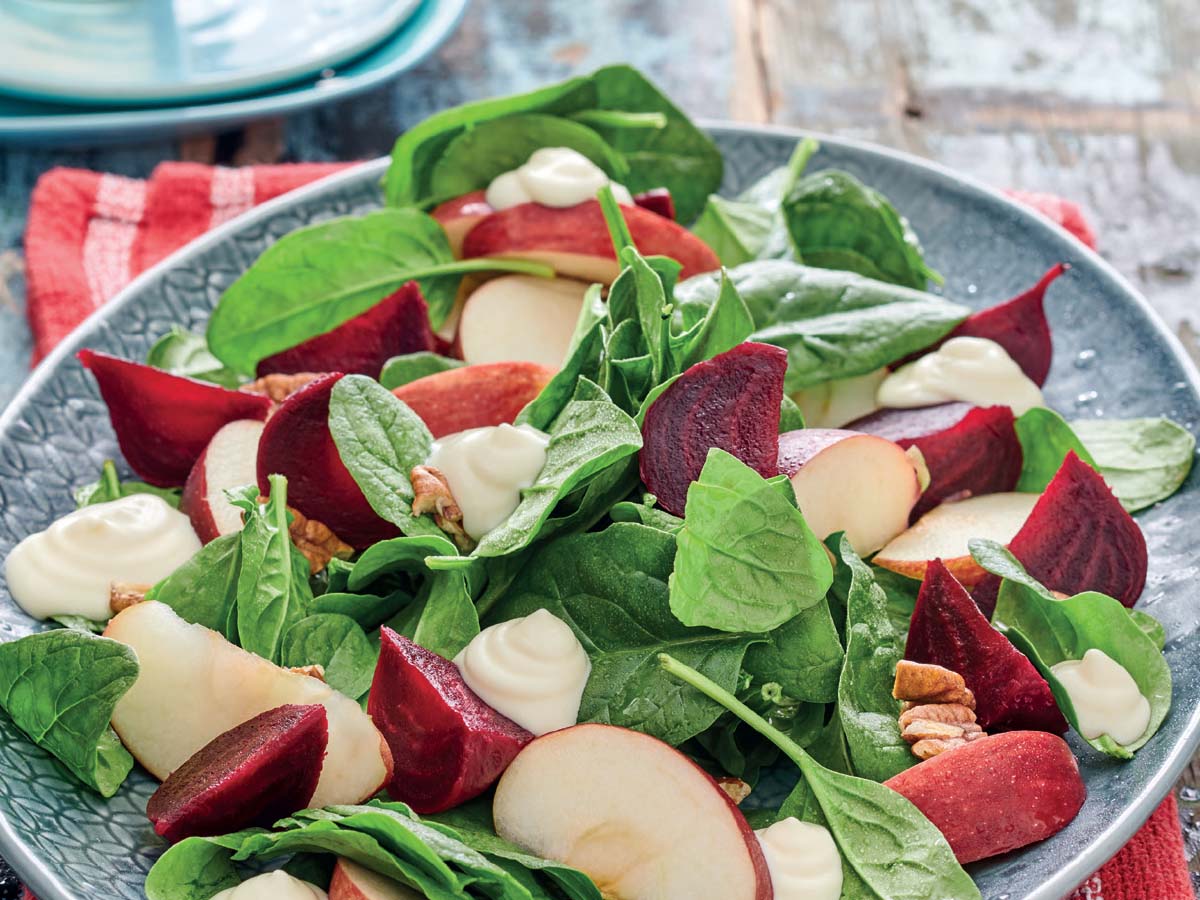 Ingredients
For the dressing:
125ml Nola Original Mayonnaise
2 tbsp (30ml) red wine
Vinegar
1 tbsp (15ml) honey
For the salad:
500g cooked, quartered beetroot
100g baby spinach leaves
2 apples, cored and sliced into thin wedges
Half a small red onion, cut into slivers
1/2 cup toasted pecan nuts
---
Cooking Instructions
To make the dressing:
Whisk the Nola Original Mayonnaise, red wine vinegar and honey together.
Toss the beetroot, spinach, apple wedges and onions together.
Scatter over the pecan nuts, (if using) and drizzle with the Nola Original Mayonnaise dressing.
---