Red Velvet Cupcakes
20 Minutes
Serves: 2 Dozen Cupcakes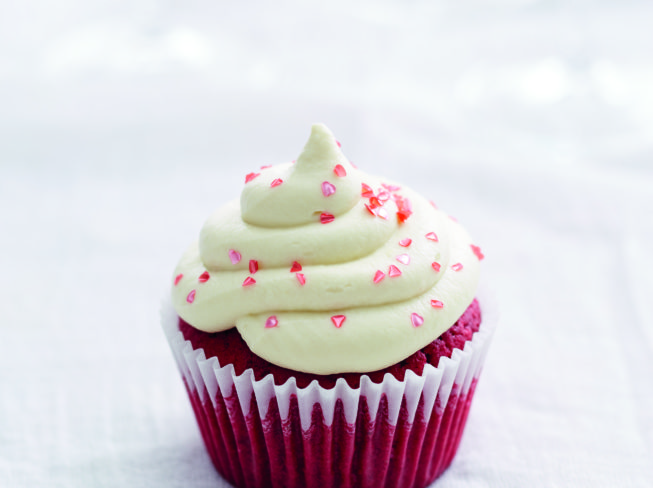 Ingredients
350 g / 2⅓ cups Supreme Cake Wheat Flour
300 g / 1⅓ cups Selati Sugar
½ teaspoon Bicarbonate of soda
5 ml / 1 teaspoon Cocoa
7.5 ml Supreme Baking powder
5 ml / 1 teaspoon Salt
250 ml Buttermilk
2 Eggs
375 ml Vegetable oil
5 ml / 1 teaspoon White vinegar
50 ml Red food colouring
5 ml / 1 teaspoon Vanilla essence
Cream Cheese icing:
1 cup Softened cream cheese
1 cup Selati Icing sugar
90 ml Softened butter
5 ml / 1 teaspoon Vanilla essence
---
Cooking Instructions
Heat the oven to 180°C.
Line muffin trays with cupcake holders.
Sift the dry ingredients together.
Combine the wet ingredients.
In a mixing bowl, add the wet ingredients to the dry ingredients and mix until well combined.
Place mixture into paper cases and bake in pre-heated oven for 12 – 15 minutes until cooked through.
For the cream cheese icing:
Place all the ingredients into the mixer and mix until well combined. Ice cupcakes as desired.
---