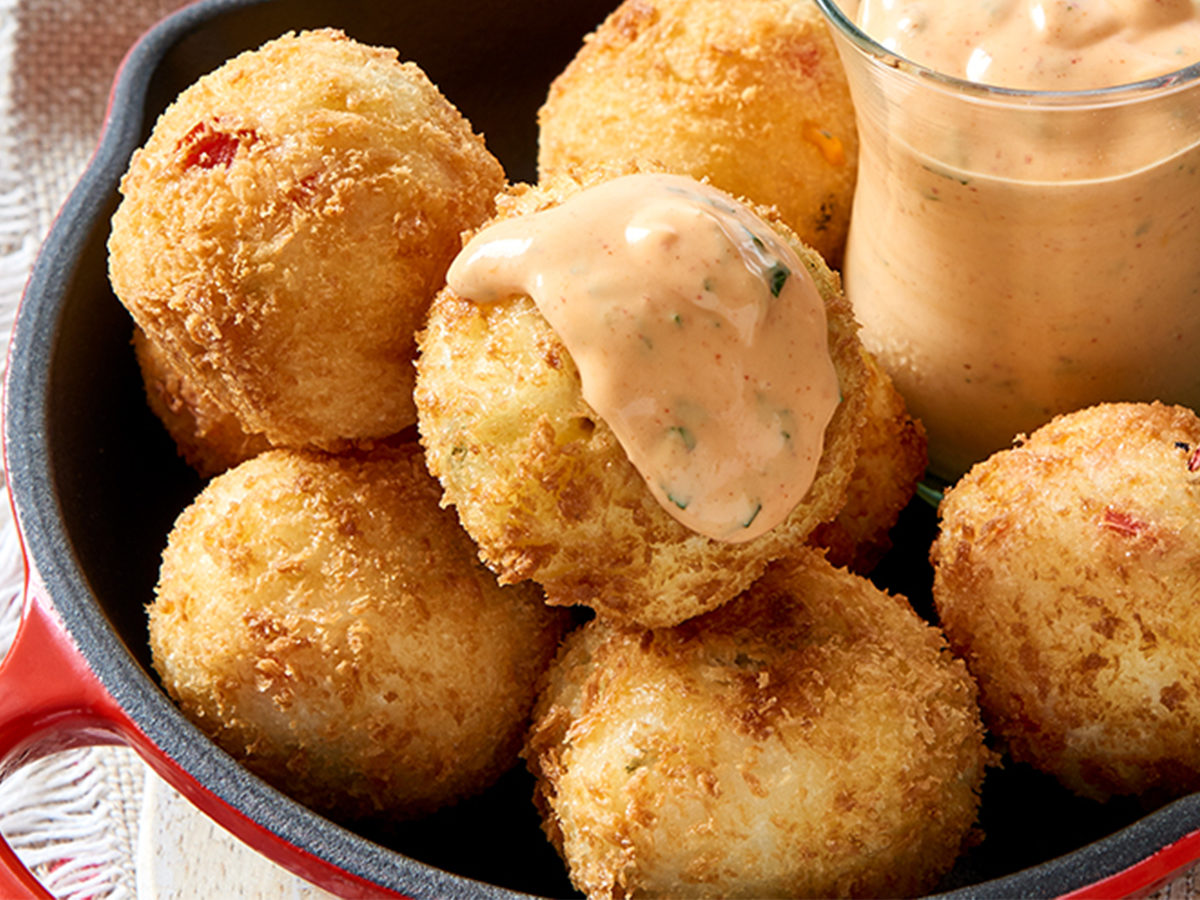 Ingredients
For the pap balls:
500g maize meal
1 tsp salt
1 litre water
2 spring onions, finely chopped
1 red pepper, chopped
1 tbsp thyme, chopped
60ml Nola Original Mayonnaise
200g cheddar cheese, cut into cubes
1 egg, beaten
100g breadcrumbs
Oil for frying
For the Nola spicy dip:
2 tbsp Greek yoghurt
1 tbsp Nola Original Mayonnaise
1 tbsp chili sauce
Salt and pepper to taste
1tsp parsley, chopped
---
Cooking Instructions
Bring water to the boil in a saucepan, then add salt.
Slowly whisk in the maize meal, beating out the lumps.
Reduce heat to medium and allow the pap to simmer with the lid tightly closed for 20 minutes, stirring every 10 minutes.
Add the onions, pepper and thyme and cook for a further 10 minutes at a low heat.
Remove from heat, whisk in the Nola Original Mayonnaise and set aside to cool.
Once the pap has cooled slightly, use a tablespoon to scoop some pap out, flatten on the palm of your hand using the back of the spoon.
Place the cheese squares in the middle, roll up the pap to form a ball covering the cheese completely.
Roll the pap balls, in the egg mixture and then into the crumbs.
Heat oil and fry the balls until golden.
Then drain them on paper towel.
Mix all the Nola spicy dip ingredients together.
Serve the pap balls warm with the Nola spicy dip.
---