Oat & Date Tray Bake
50 Minutes
Serves: 18 Squares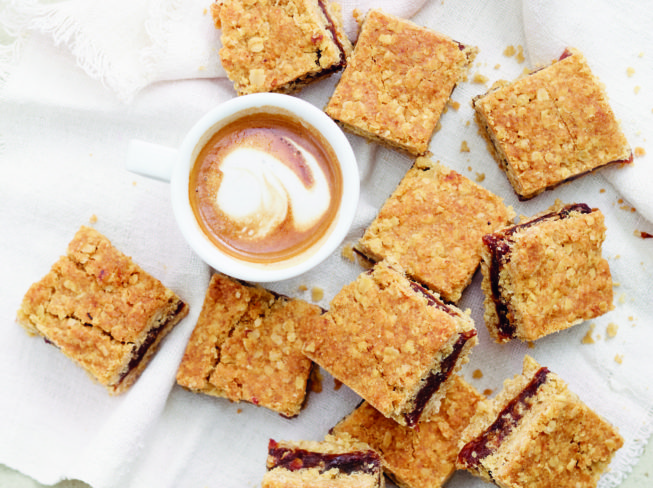 Ingredients
370 g Dates pitted and chopped
30 ml Lemon juice
150 g Selati Castor sugar
150 ml Water
190 g / 1 ¼ cups Supreme Cake Wheat Flour
220 g Brown sugar (Demerara)
120 g / 1 cup Rolled oats
½ teaspoon Salt
155 g Margarine
---
Cooking Instructions
Pre-heat oven to 200°C.
To make date filling:
In a saucepan over low heat, combine dates, water, Selati castor sugar and lemon juice.
Heat for ±10 minutes or until thick.
Set aside to cool.
In a large bowl, combine flour, Demerara sugar, oats and salt.
Mix until well blended.
Rub in margarine until mixture forms coarse crumbs.
Press half the oats mixture into a square baking tray and cover with the date mixture.
Chill in fridge for 15 minutes.
Meanwhile, press the rest of the mix on cling wrap to form the approximate width and length of the tray.
Take out the chilled tray and invert on top, filling any holes.
Bake for 20 – 25 minutes until golden brown.
Let cool, then cut into squares.
---