Granny Bell's Milk Tart
20 Minutes
Serves: 1 Tart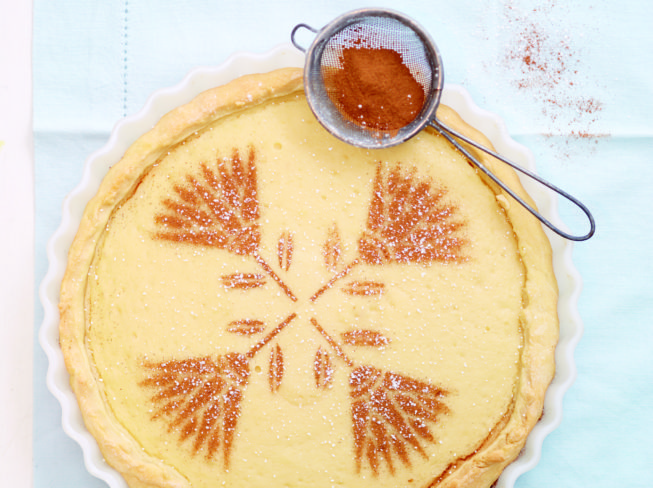 Ingredients
For the pastry:
113 g Butter
½ cup Selati Sugar
1 Egg
2 cups Supreme Cake Wheat Flour
A pinch of salt
2 teaspoon Supreme Baking powder
For the filling:
4 cups Milk
1 tablespoon Butter
2 tablespoon Supreme Cake Wheat Flour
2 tablespoon Cornflour
Pinch of salt
5 ml / 1 teaspoon Vanilla essence
1 cup Selati Sugar
Ground cinnamon for sprinkling
---
Cooking Instructions
Pre-heat oven to 180°C.
Cream butter and Selati sugar, add egg, Supreme flour and salt.
Combine to form a dough.
Press into 2 small or one large lightly greased tart dish.
Bake at 180°C until golden.
For the filling:
Boil the milk and butter in a medium pot.
Beat the remainder of the ingredients together to make a smooth mixture.
Add to the milk and bring to the boil again, whisking until thickened.
Pour into the pastry case and sprinkle with cinnamon.
Leave in oven to set.
---