Fruity Crunchies
20 Minutes
Serves: 16 Squares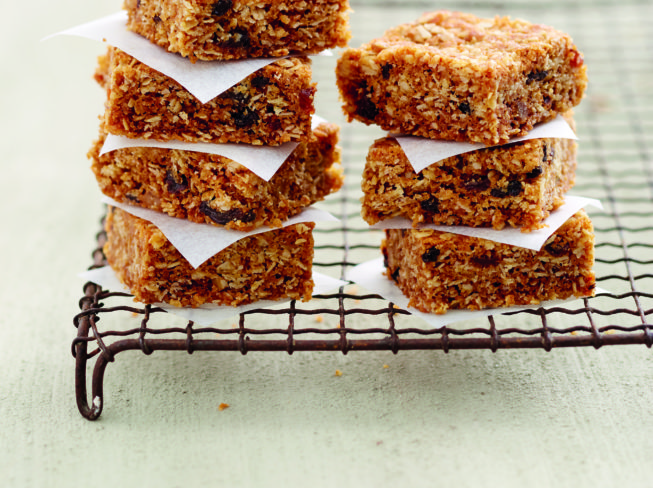 Ingredients
190 g / 2 cups Rolled oats
125 g / 1 cup Supreme Cake flour
75 g / 1 cup Desiccated coconut
220 g / 1 cup Selati Brown sugar
250 g Butter
20 g Golden syrup
5 ml / 1 teaspoon Bicarbonate of soda
125 g Dried fruit cake mix
---
Cooking Instructions
Pre-heat oven to 160°C.
In a large bowl, mix the Supreme flour, oats, coconut, dried fruit cake mix and Selati sugar together.
Melt the butter and syrup together.
When melted, stir in the bicarbonate of soda until mixture froths. Mix well into dry ingredients.
Spoon into a greased pan approximately 50cm x 30cm and pat down with a wet hand.
Bake for 20 minutes until golden brown, cool and cut into squares.
---