Cheddar, Spring Onion & Macon Scone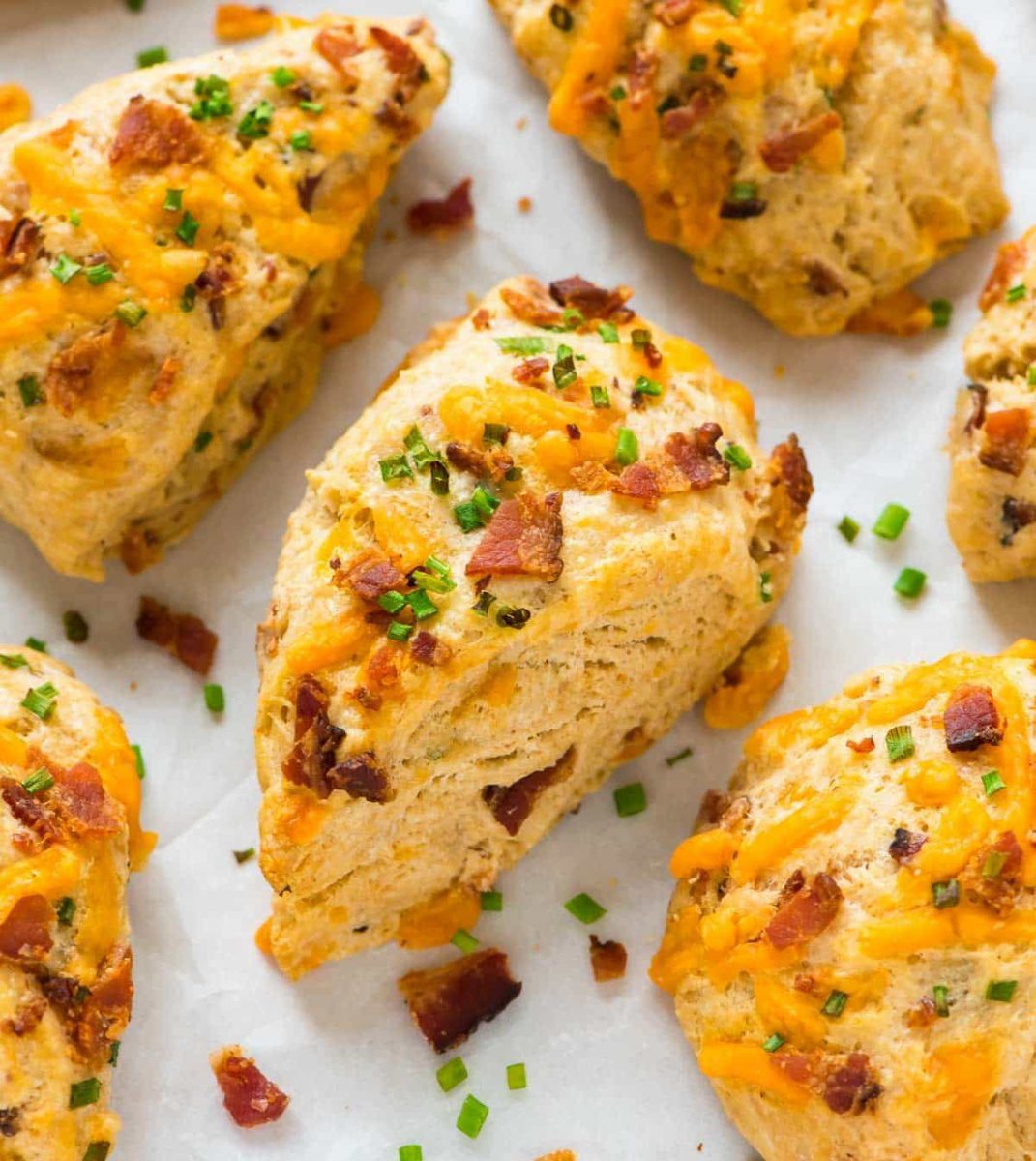 Ingredients
80g spring onions, chopped
200g Macon, chopped
80g Marvello Bake
400g cake flour
1 tsp salt
2 tsps mustard powder
1 Tbsp baking powder
250ml full fat plain yoghurt
2 large eggs
200g sharp cheddar cheese, grated
---
Cooking Instructions
Preheat oven to 180˚C or 160˚C fan assisted.
Fry the macon and spring onions together till cooked, set aside.
Sift the dry ingredients and rub in the cold chopped Marvello Bake with fingertips till it resembles breadcrumbs.
Add the grated cheese.
In a separate bowl, beat the eggs and the yoghurt together and add the cooked macon and spring onions.
Gently combine the wet and dry ingredients and bring together to form a dough. Do not over mix.
Turn dough out and shape into a circle, press down lightly till it is approximately 4cm thick.
Cut the dough into 12 wedges, place each wedge on a baking tray lined with baking paper.
Brush each scone with beaten egg then top with a bit more grated cheese and a sprig of fresh thyme.
Bake for 25 minutes.
---