Butternut And Sweet Potato Bake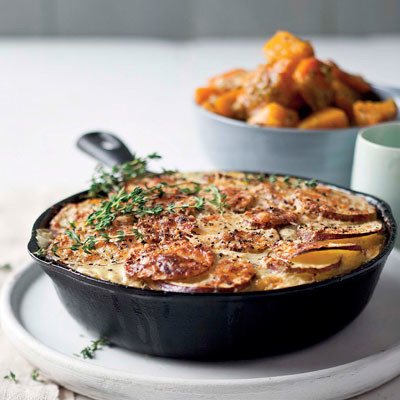 Ingredients
1,2kg butternut,
peeled and sliced 1cm thickness
500g sweet potato,
washed and sliced 1cm thickness
10g sugar
500ml Meadowland Classique
6g thyme
20g garlic
---
Cooking Instructions
In a pot, bring to a boil all the ingredients with herbs and cream and immediately remove from heat.
Rub the dish with Marvello Multi-purpose fat spread.
Place the slices of butternut and sweet potato in the dish, alternating the layers.
Bake with foil on until tender – once fully cooked, place under the grill for colour and serve.
---