Amelia's Carrot And Mayonnaise Cupcakes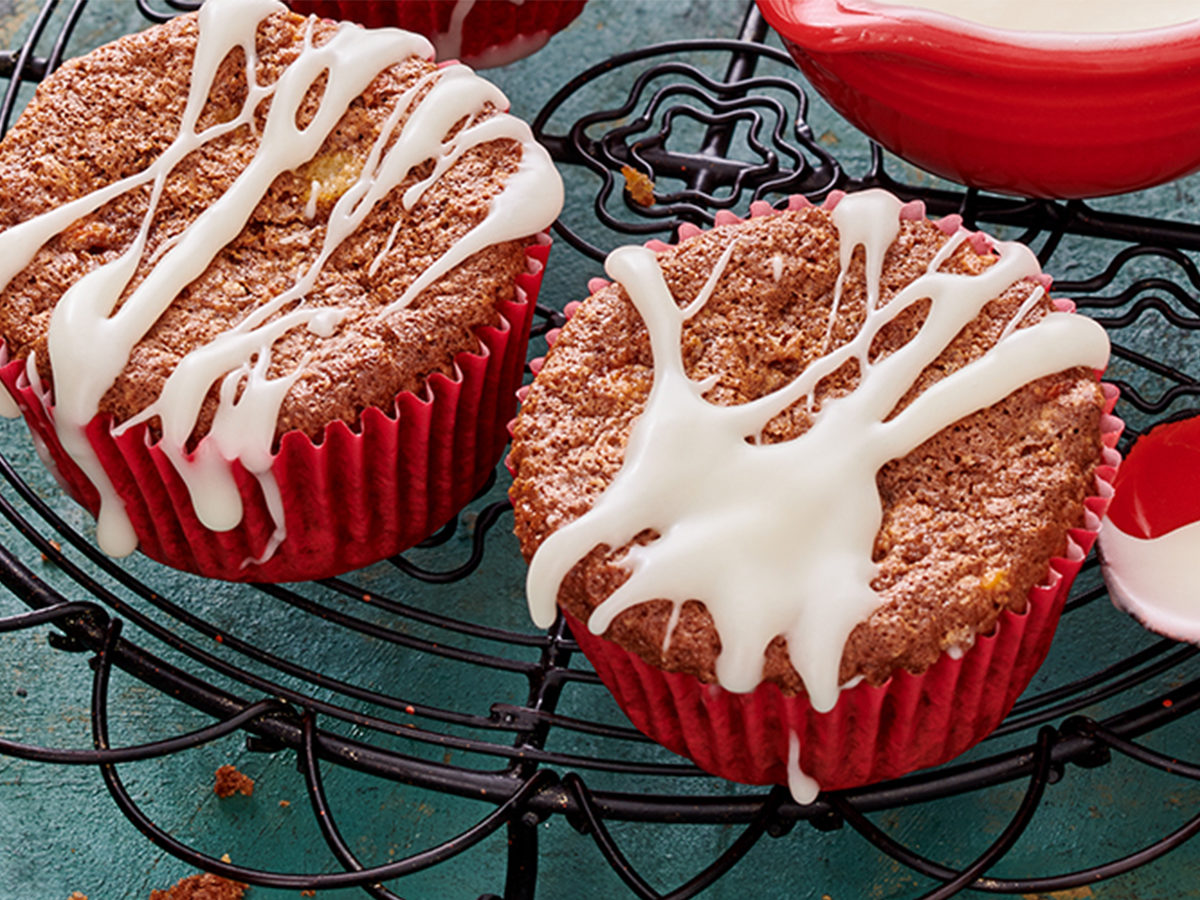 Ingredients
2 cups (500ml) Selati sugar
1 and 1/2 cups (375ml) Nola Original Mayonnaise
1 tsp (5ml) vanilla essence
4 eggs
2 cups (500ml) Supreme flour
2 tsp (10ml) baking powder
2 tsp (10ml) bicarbonate of soda
1 tsp (5ml) salt
2 tsp (10ml) cinnamon
1/2 tsp (2.5ml) nutmeg
1 cup (250ml) pineapple, crushed and drained
2 and 1/2 cups (625ml) carrots, grated
1/2 cup (125ml) pecan nuts, chopped
For the Nola mayo icing:
2 cups (500ml) Nola Original Mayonnaise
1 tbsp (15ml) vanilla extract
3 cups (750ml) icing sugar
---
Cooking Instructions
Preheat the oven to 180ºC.
Lightly grease 2 x 12 hole non-stick muffin tins or place in 24 cupcake papers.
Beat the Selati sugar, Nola Original Mayonnaise and vanilla together.
Beat in the eggs, one at a time.
Sift the Supreme flour, baking powder, bicarbonate, salt and spices together and fold into the egg mixture.
Gently fold in the pineapple, carrots and nuts.
Spoon into the muffin tin and bake for about 20 minutes or until a skewer comes out clean.
Cool on a wire rack.
To make the Nola mayo icing, beat the Nola Original Mayonnaise, vanilla and icing sugar together.
Add more or less icing depending on whether you want to pipe or drizzle the icing.
Once the cupcakes have cooled, ice and serve.
---