REPORT ON PROCEEDINGS AT THE ANNUAL GENERAL MEETING                            
REPORT ON PROCEEDINGS AT THE ANNUAL GENERAL MEETING   
At the 53rd annual general meeting ("AGM") of the shareholders of RCL FOODS held today, 20 November 2019, all the ordinary and special resolutions proposed at the meeting were approved by the requisite majority of votes. In this regard, RCL FOODS confirms the voting statistics from the AGM as follows: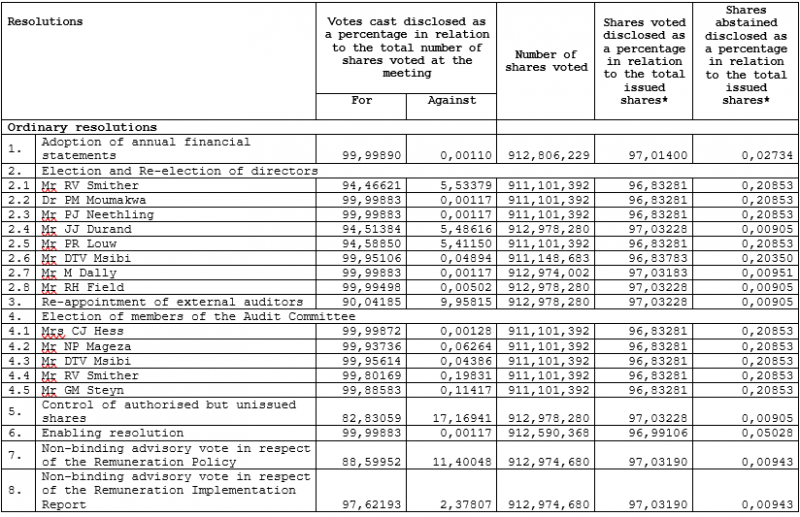 Total issued share capital is 940,901,560 shares.
The special resolutions will, where necessary, be lodged for registration with the Companies and Intellectual Property Commission in due course.